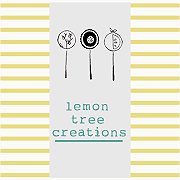 This is the first thing I see when I come down the stairs in the morning.
It is my new rug.
It isn't zebra or chevron or striped like I envisioned but I liked it.
I will get my drama somewhere else in this space.
It  reminds me of the 1950's but is versatile enough that it could be used several places in our home.
If you have been following my living room updates
and 
then you know that about a year ago I started this project with a fresh color on the walls, a copper painted ceiling and new draperies.
The furniture that was here, with the exception of the piano, was either moved to other places in our home or sold on Facebook or Craig's List.
Looking at this room today you would never guess that we have lived here for over thirteen years.
It looks more like thirteen days.
The place is pretty empty.
I removed most of the accessories and art work too so I can start with an almost blank canvas.
Last week when the Phelan's delivery truck stopped by with my rug it also left this little man.
 I think I will call him Oliver -
brother to Oscar.
:)
I wanted a mirrored chest in this room too.
This was my first choice
but when I saw this one right here in town ( Phelan's again), and on sale, I decided to go the easier route.
The size of this piece will also be easier to work with.
I do think I will change out the knobs though.
They are a bit of a yawn.
We can do better here.
I just don't know whether I want it on this wall with a zebra chair next to it ( there will be zebra somewhere in this room) or if I want it over here.

 
 
Next on the list will be a lamp.
Suggestions?
I think a clear glass base would be good.
I need light in this corner but I don't want it to totally fill the space above because I would also like either art work or a mirror above.
Which do you see here?
Maybe a floor lamp next to the chest?
Right now it all just looks naked but I have a vision.
Crazy to think I started down this road over a year ago.
If this was a baby I would have been through my pregnancy with a three month old infant in my arms by now.
:)
Thanks for visiting.
If you haven't linked up to Motivated Monday you can do so here.
xoxo,
P